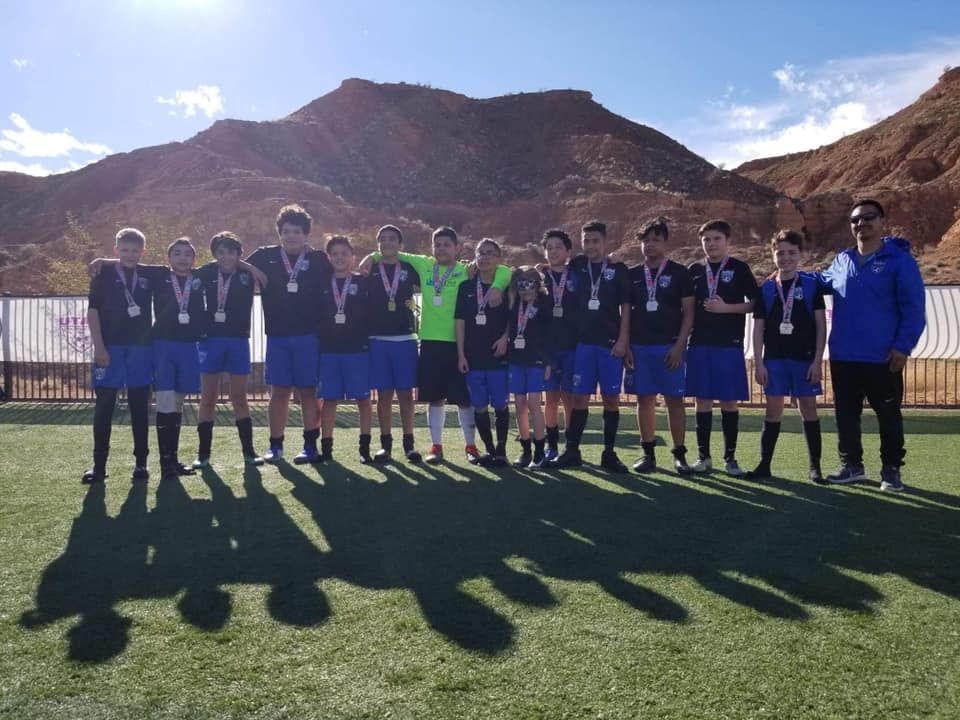 We are excited to share the success of our recent tournaments that took place the weekend of February 28 through Sunday, March 3. Three boys teams (2005, 2008 and 2007)  and our UDA 04 girls team participated in the Coyote Cup in Mesquite, NV, and Las Vegas, NV.
UDA 2008 boys team and Coach Javier won first place after playing in age group one year older. Our 2005 boys team and Coach Moises earned second place within the tournament.
In Las Vegas, our 2007 boys and Coach Roy won all their games and ultimately the final  at the Heat FC Las Vegas Invitational.
As for the girl's team, we are very proud of all of their accomplishments and want to recognize they are our first UDA girls team to play in tournaments. We are excited to see what they achieve in the future!