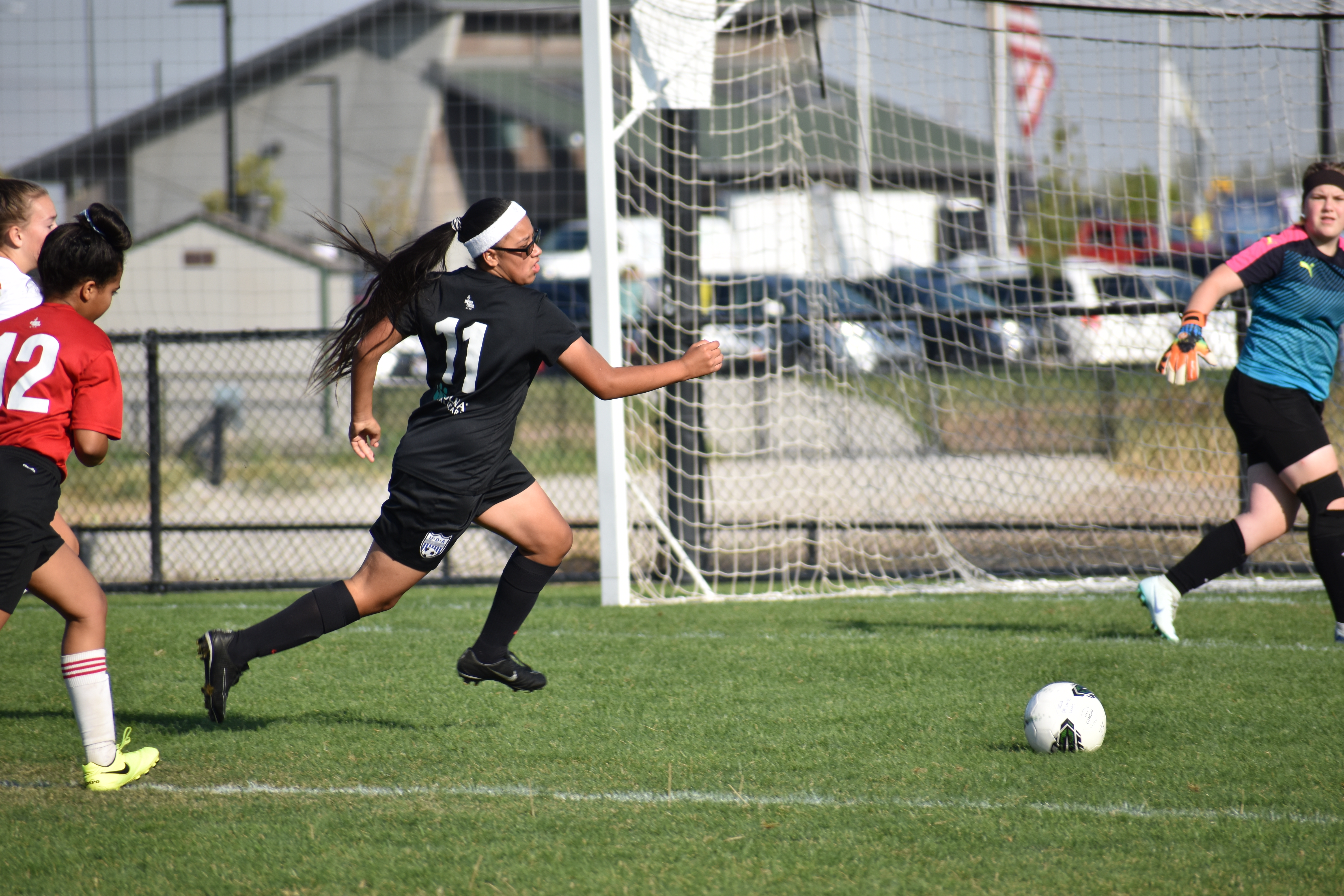 We have all heard about the benefits that anyone can gain from physical exercise. For youth, participation in sports can have a large impact on many aspects of their lives whether that be physically, mentally, or academically, according to research by the Women's Sport Foundation. Especially for girls in sports, these benefits go a long way.
Physically, sports can help girls gain hidden benefits like maintaining a healthy weight with chances of reduced osteoporosis and breast cancer.
Mentally, girls in sports have higher levels of confidence and self-esteem which can contribute to lower levels of depression and stress. Girls in sports tend to have a more positive body image and higher states of psychological well-being. Girls also learn teamwork while working closely with coaches, trainers, and teammates. Being a team player makes it easy to work with others on and off the fields.
Through a combination of soccer and positive coach-mentors, girls can also develop a positive attitude toward physical activity, self determination, moral identify, empathy, positive and authentic gender identity, cognitive function and intellectual health, self agency, and hope for the future. (Tucker Center for Research on Girls and Women in Sports, 2019). 
Academically, girls have to maintain certain grade requirements, leading them to earn better grades and more likely to graduate. Exercising improves concentration, memory, and learning abilities which come in handy in the classrooms.
There are many more reasons to add to the benefits girls gain from sports (Kids Health). Sports can lead the way to a happier lifestyle and surround you with friends and support no matter where life takes you.
At UDA, our long term goal is for girls and young women in our community to development the skills and knowledge they need have success in their personal, professional, and academic lives.
We are actively working to help as many girls as possible benefit from sports by making soccer more accessible for girls of all backgrounds and experiences.The UDA girls program began in 2014 with three high school and middle school teams, and has since grown to serve over 60 girls.
These girls are trained by amazing female role models who serve as their coaches and mentors, including former college athletes as well as program alumni. We are excited to continue to serve more girls next year, expanding the program to serve over 80 girls!
If you know a girl who is interested in soccer, join a UDA girls team this upcoming season, register now.
Learn more about how to support our goal of supporting girls through sports.