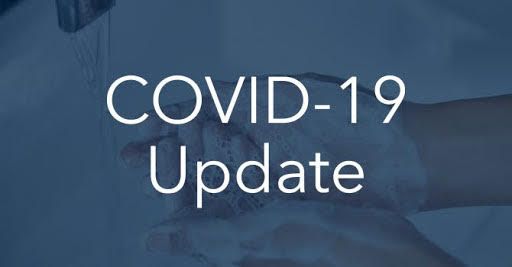 Dear UDA,
We will be doing everything possible to help prevent the spread of COVID-19, including: 
    - All UDA practices and programs are canceled for the next two weeks. 
    - UYSA has postponed games until March 30.
    - We will continue to increase the sanitization of our new office 
    - Moving forward, we have encouraged any necessary on-site employees exhibiting any COVID-19 or flu-like symptoms to remain at home.
While we don't anticipate any issues, we will email and post updates here on this page.
We also want to make sure that during this complicated time our families have access to important resources that impact daily life and well-being. At the bottom of this email, there are some resources with information about COVID-19, as well as information regarding school districts still serving meals. 
We are thinking of you all and wishing everyone good health during this time. We are a UDA family and we'll get through this together.
Sincerely,
Tyler Stockstill and your UDA Family 
-----
Querida UDA,
Haremos todo lo posible para ayudar a prevenir la propagación de COVID-19, incluyendo:
    - Todas las prácticas y programas UDA se cancelan durante las próximas dos semanas.
    - UYSA ha pospuesto los partidos hasta el 30 de marzo.
    - Continuaremos aumentando la desinfección de nuestra nueva oficina
    - En el futuro, hemos alentado a todos los empleados necesarios en el lugar que presenten cualquier síntoma COVID-19 o similar a la gripe a permanecer en casa.
Aunque no anticipamos ningún problema, enviaremos un correo electrónico y publicaremos actualizaciones en esta pagina web.
También queremos asegurarnos de que durante este tiempo complicado nuestras familias tengan acceso a recursos importantes que impacten la vida diaria y el bienestar. A continuación se presentan algunos recursos con información sobre COVID-19, e información para los distritos escolares que todavía sirven almuerzos gratuitos y reducidos.
Estamos pensando en todos ustedes y deseando a todos buena salud durante este tiempo. Somos una familia UDA y lo superaremos juntos.
Sin toda sinceridad,
 
Tyler Stockstill y su familia UDA
 
Information about COVID-19/Informacion sobre COVID-19:
    - Salt Lake County Health Department
    - The latest information from the Utah Department of Health
    - The latest information from the CDC

Information regarding school meals/Informacion sobre comida para estudiantes:
    - Salt Lake City School District: https://www.slcschools.org/news/2019-20/coronavirus-information/
    - Granite School District: https://www.graniteschools.org/blog/2020/03/01/coronavirus-information/ 
    - Murray School District: https://www.murrayschools.org/daily-mcsd-closure-updates/
    - Jordan School District: https://jordandistrict.org/2020/03/jordan-school-district-schools-dismissed-march-16-29/