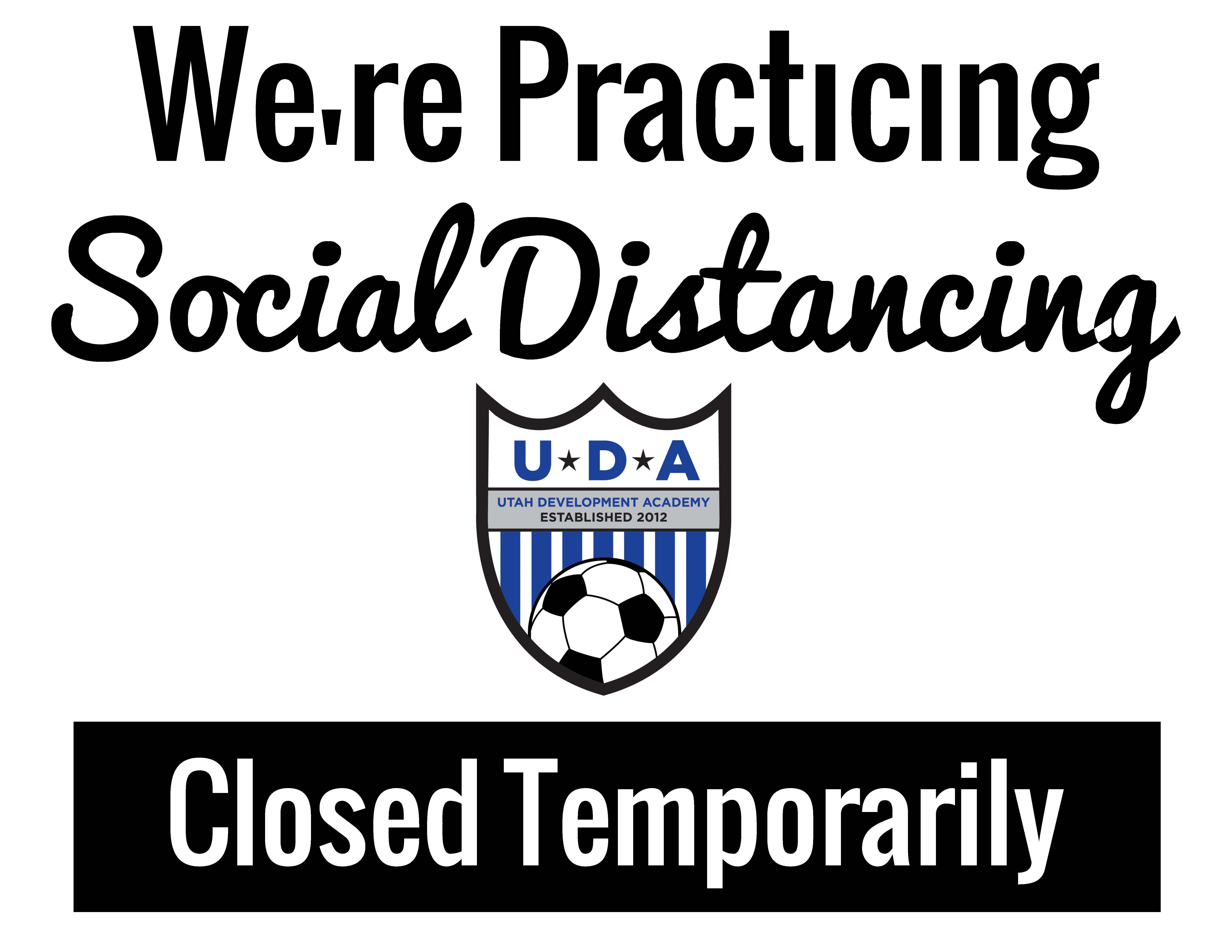 To our amazing families, coaches and supporters…we feel strongly about taking precautionary action that will help keep each of us safe and healthy while trying to ensure that the office continues to function. We have made the decision to temporarily shut our doors so that we may act in the best interest of public health and safety.
Although our office will be temporarily closed, we will still be available during regular business hours, Monday through Friday. If you have any questions or concerns, you can reach us through phone at (385) 259-0772 and/or email at admin@udasoccer.org.
Best regards,
TYLER STOCKSTILL
Executive Director
-----
Para nuestras increíbles familias, entrenadores y simpatizantes ... nos sentimos fuertemente decididos a tomar medidas de precaución que nos ayudarán a mantenernos a todos seguros y saludables mientras tratamos de garantizar que la oficina continúe funcionando. Hemos tomado la decisión de cerrar temporalmente nuestras puertas para poder actuar en el mejor interés de la salud y la seguridad públicas.
Aunque nuestra oficina estará cerrada temporalmente, todavía estaremos disponibles durante el horario comercial habitual, de lunes a viernes. Si tiene alguna pregunta o inquietud, puede comunicarse con nosotros por teléfono al (385) 259-0772 y / o por correo electrónico a admin@udasoccer.org.
Atentamente,
TYLER STOCKSTILL
Director ejecutivo