Utah Development Academy Update on COVID-19
---

Phased Plan for Return to Play 
Utah Development Academy is committed to putting the health and well-being of players, parents and staff at the forefront. Our phased plan for Return to Play follows strict guidelines set forth by the Center for Disease Control, the State of Utah, the Mayor of Salt Lake City and the Utah Youth Soccer Association. The following guidelines will be adopted as we return to play. As a parent and player, you have certain responsibilities as well. Please review these and discuss them with your player and family. Please make sure that your player has a reusable cloth face mask (order a free mask today through "A Mask for Every Utahn").
Here are the following guidelines for players and parents as we return to play:
 
U.S. Soccer
---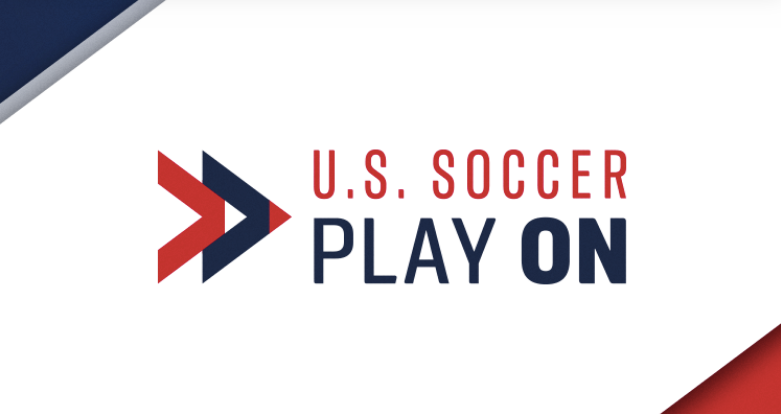 "As different areas of the country begin opening up during the COVID-19 pandemic, the U.S. Soccer Federation has launched the U.S. Soccer PLAY ON campaign to provide recommended guidelines and best practices for all soccer players, coaches, parents, administrators and referees across the United States."
CDC resources
---
SLCo resources
---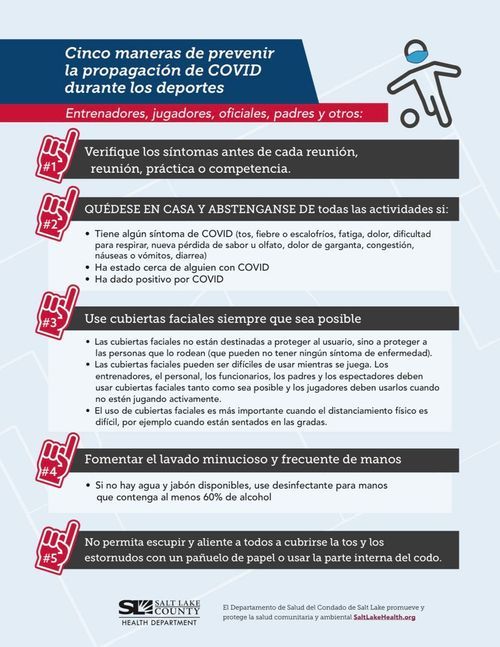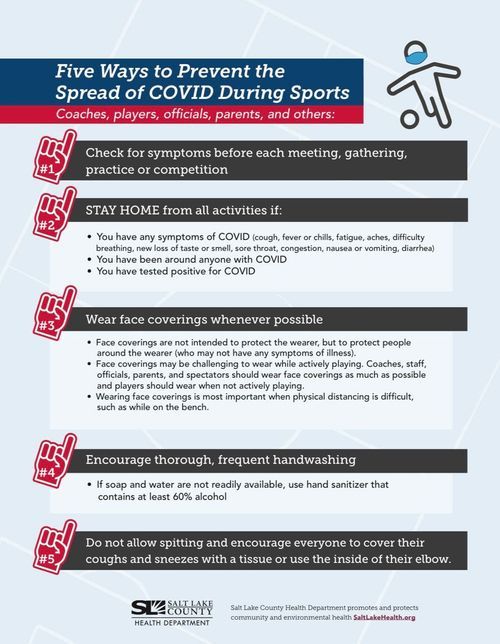 Coronavirus Utah
---
Testing capabilities for COVID-19 have increased dramatically since the beginning of the pandemic. Currently, anyone experiencing flu-like symptoms (which now includes fever, cough, shortness of breath, sore throat, muscle aches and chills, or decreased sense of smell or taste) should be tested for COVID-19.
There are many options for testing in Utah, including drive-thru locations operated by Intermountain Healthcare, the University of Utah Health, Steward Health Care, and TestUtah. 
Food Assistance
---
Human Needs
---