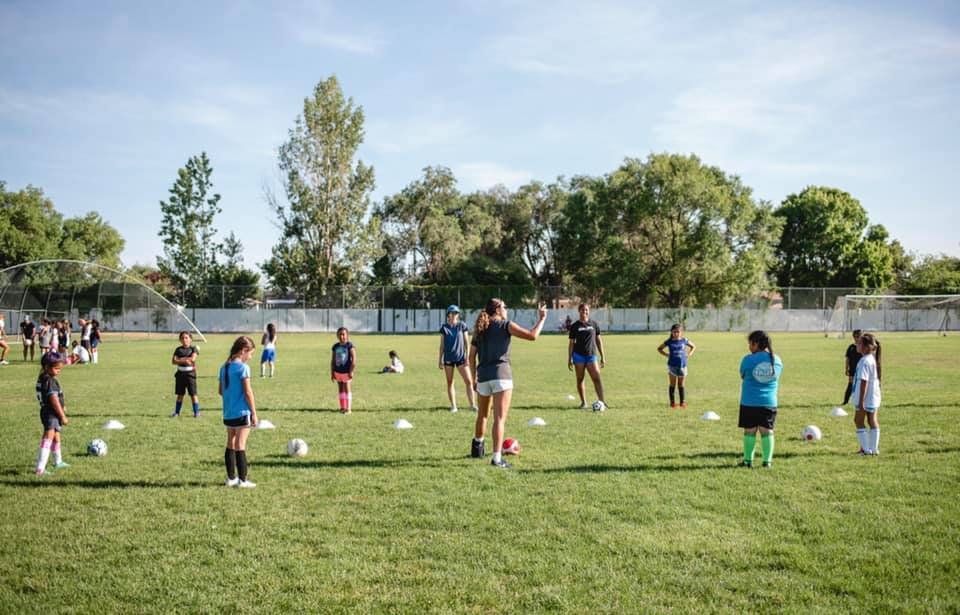 Soccer as an equalizer: Partnering with the Utah Royals Players and Hidden Gems to provide opportunities for UDA girls
We have partnered with the Real Salt Lake foundation, the Hidden Gems and the Utah Royals. Organizations that positively influence our athletes both on and off the field. Our mission is to "create pathways for all youth using soccer to inspire them to step up to overcome life's challenges and achieve their full potential," all while making soccer accessible to all. Many of the organizations we partner with share similar values which aim to give back to our communities. The Hidden Gems (https://www.hiddengemssoccer.com) is a non-profit organization that connects girls playing soccer in low-income areas of the United States with professional soccer athletes.
Our girls have started training and are as excited as ever! This season our girls have had the opportunity to train with the Utah Royals thanks to our partners at Hidden Gems! The Utah Royals FC (https://www.rsl.com/utahroyalsfc) is an American women's professional soccer club based in the Salt Lake City suburb of Sandy, Utah, that plays in the National Women's Soccer League, the top flight of American women's soccer. Our girls are able to play and train alongside women who share similar passions as them all while learning both with and from the players.
We have expanded our efforts to making soccer more affordable for the youth and partnering with these organizations has lead to more opportunities that include both growth and empowerment for our UDA families. The RSL foundation (https://www.rsl.com/foundation) focuses on strengthening youth soccer by aiming to build healthier communities as well as supporting local green initiatives. Here you can see the girls in full action https://rslfoundation.smugmug.com/Hidden-Gems-URFC-and-UDA/ as they play, ask questions, learn and have fun! The practices with the Utah Royals consist of different training sessions and drills, but also consist of positive attributes such as mentoring and decision making which all contribute to the development of our players. Our UDA families have reached out and have mentioned how opportunities and experiences like these have positively influenced them and their players and for that, we will continue to follow with our mission.